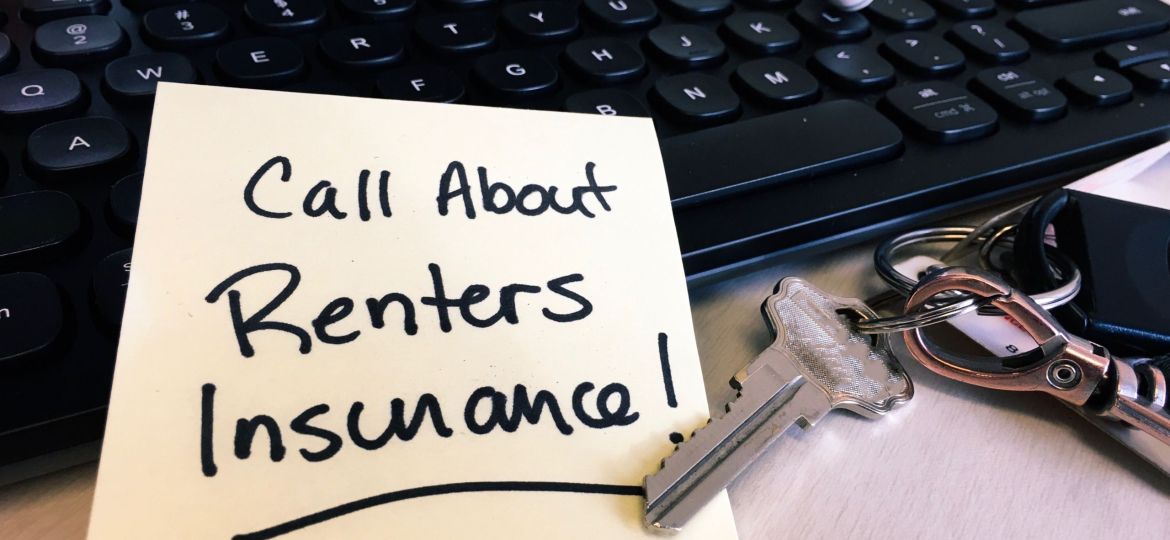 Home renters insurance is one of the most important, yet often overlooked, forms of protection for renters. A good policy can financially protect you and your belongings in the event of damage or theft, and can give you peace of mind knowing that you're covered. In this guide, we'll discuss what home renters insurance is, how it works, and why you need it. We'll also dispel some common myths about this type of coverage so that you can make an informed decision about whether or not it's right for you. So let's get started!
WHAT IS RENTERS INSURANCE AND WHY DO YOU NEED IT?
Renters insurance is a form of insurance that provides financial protection against loss and damage to personal property. It also includes liability coverage in case someone is injured on the premises, and even provides coverage for additional living expenses should you need to leave the rental unit due to an insured event. Renters insurance helps renters protect their possessions, provide a financial cushion if something unexpected could happen, and gives peace of mind so you can enjoy your rental home worry free. Be sure to get renters insurance so that you can be prepared in case of any unfortunate events.
HOW MUCH COVERAGE DO YOU NEED AND WHAT DOES IT COVER?
When it comes to finding the right renters insurance, Contact Your Insurance Lady to help you determine how much coverage you need and what it covers. Your Insurance Lady is an independent Colorado insurance agency that can help you get the best protection for your needs. With our help, you can decide on a policy that fits both your specific situation and budget. Our team of experts will review your situation in detail and give you personalized advice on which type of coverage works best for you – ensuring that you have the proper coverage needed for complete protection. Contact Your Insurance Lady for comprehensive insight into renters insurance today!
WHAT ARE SOME COMMON EXCLUSIONS IN RENTERS INSURANCE POLICIES?
Renters insurance is a great way to protect yourself against catastrophic events and provide financial protection, but it's important to understand what your policy covers and doesn't cover before you purchase it. Common exclusions when it comes to renters insurance policies include damage caused by flooding or earthquakes, as well as intentional damage or theft caused by the renter. In addition, any valuables such as jewelry, collectibles and art might require additional coverage for adequate protection, as these items often come with high price tags. It's important to be aware of all the terms of your policy so that you are appropriately covered in case of an emergency.
HOW MUCH DOES RENTERS INSURANCE COST, ON AVERAGE?
Contact Your Insurance Lady for a free quote today and get peace of mind against the unexpected! Renters insurance costs depend on many variables, like where you live, the size of your rental, and what's in it – but on average it can cost anywhere from $15-$30 dollars per month. Contact Your Insurance Lady today to find out more about what type of protection is best for you and your family's budget. At Your Insurance Lady, we specialize in renters insurance and are dedicated to providing you with dependable coverage so that you can rest assured that everyone is fully protected against any unforeseen tragedy.
HOW CAN YOU GET THE BEST DEAL ON RENTERS INSURANCE COVERAGE?
Looking to get the best deal on quality renters insurance coverage? Look no further than Your Insurance Lady, an independent Coloroda insurance agency specializing in affordable coverage plans. With Your Insurance Lady's extensive knowledge of the ins and outs of renters insurance policies, we are skilled at finding an appropriate plan that will give you the protection you need while also offering unbeatable value. At Your Insurance Lady we will work with you to outline your needs and wants, go over cost-reduction strategies, and provide personalized guidance to help you make informed decisions about your personalized plan. When it comes to the best deals on reliable renters' insurance, Your Insurance Lady has you – and your wallet – covered.
Renter Insurance is a must-have
In conclusion, renters insurance is a must-have for renters. It helps protect your belongings and provides coverage if unexpected events occur. Renters insurance policies often cover replacement costs and may even pay for additional living expenses if you are temporarily displaced. Common exclusions to watch out for in renters policies include floods and earthquakes, so be sure to read the fine print before signing an agreement with your company. Depending on the type of coverage you choose, the cost of renters insurance can range from low to moderate. If you have any questions about renters insurance or want to get a free quote, contact us today at 719-471-3671 and one of our representatives will be more than happy to help!