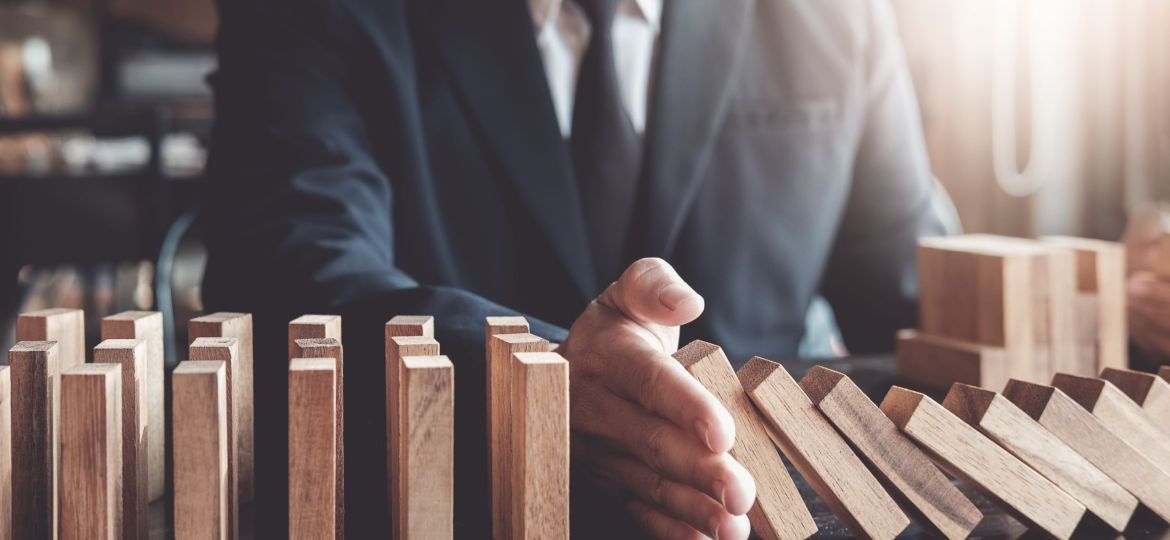 Whether you are just starting out or have been in business for some time, having adequate business insurance coverage is essential to protecting your livelihood from potential losses. At DC Insurers, we understand it can be overwhelming at times to make sure your business has the best possible protection – that's why we offer a comprehensive array of options for Colorado businesses.
In this blog post, we provide an overview of what you need to know about getting the right business insurance in place and how it helps protect businesses against unexpected losses. Read on to learn more.
OVERVIEW OF BUSINESS INSURANCE COVERAGE
Your Insurance Lady, DC Insurers is the go-to broker for comprehensive business insurance coverage in Colorado Springs. Offering an extensive range of policies to meet every need, DC Insurers provides individualized plans of protection tailored to a specific business and its unique risks. Our team of professional, knowledgeable agents are available to guide you through the entire process—from examining your industry's exposures to determining the most suitable solutions. You can trust DC Insurers with your business insurance needs.
COMMON TYPES OF COVERAGE FOR COLORADO BUSINESSES
At Your Insurance Lady, DC Insurers, we recognize the importance of obtaining comprehensive commercial insurance coverage for businesses in Colorado. From general liability to commercial property coverage and worker's compensation—we offer a variety of solutions to meet local business needs. Our team is dedicated to providing the best possible coverage for our customers and helping them understand their individual business coverage needs. With years of insurance industry experience, we are prepared to assist with whatever type of insurance you require, regardless of the size or the nature of your business.
FACTORS THAT AFFECT THE COST OF BUSINESS INSURANCE
When searching for business insurance, it is important to consider the various factors that can affect the cost of your policy. Every business has individual needs and risk factors that should be taken into consideration before purchasing a policy; these could include the size and age of business, location, industry type, and more. At Your Insurance Lady, DC Insurers, we understand the importance of finding comprehensive coverage that fits your specific business needs. With our knowledge and expertise in the Colorado Springs area, we are able to serve a wide variety of business types, helping you get the best coverage at a competitive rate.
HOW TO CHOOSE THE RIGHT POLICY FOR YOUR BUSINESS
Choosing the right policy for your business is an important decision to make. It can be a challenging process to filter through the different types of policies and understand the differences between them. Fortunately, Your Insurance Lady, DC Insurers is here to help! As a highly-regarded business insurance broker in Colorado, we will provide you with reliable advice and a range of options that meet the specifics of your business needs. By choosing a comprehensive policy tailored to your company's particular requirements, you can have peace of mind knowing that you and your business are adequately covered. Get in touch today to discuss all available options and get the right coverage for your commercial insurance needs.
BENEFITS OF WORKING WITH A PROFESSIONAL BROKER
Working with a professional insurance broker offers numerous benefits to businesses in Colorado Springs. It ensures that you'll gain insight into the various coverage options available and make well-informed decisions about your business' protection plan. By selecting Your Insurance Lady, DC Insurers for your business insurance needs, you can rest assured our experts have considerable experience in this area of industry and are passionate about finding coverage that meets all of your business requirements. We strive to provide comprehensive solutions tailor-made to meet each organization's unique needs while remaining cost-effective. With our guidance and support, you can find the best policy for your company without any hassle.
TIPS FOR GETTING THE BEST VALUE ON YOUR INSURANCE POLICY
Finding the perfect insurance policy for your business can be a tricky proposition, especially when looking for the best value. At Your Insurance Lady, DC Insurers we understand how important it is to get the right insurance coverage that fits your needs and budget. We offer a variety of insurance options to meet a range of businesses in the Colorado Springs area. Our team of insurance experts are here to provide you with simple tips that will make the insurance search process easier, while helping you get great insurance coverage at an affordable rate. Contact us today to get started on finding the right insurance policy for your business – it could be the best decision you make!
YOUR INSURANCE LADY FOR BUSINESS INSURANCE
All business owners should carefully consider their business insurance coverage needs. Understanding the types of coverage available, the factors that affect cost, and how to choose the right policy for your business are all key components in creating a comprehensive business insurance package. Working with a professional broker such as Your Insurance Lady, DC Insurers can provide peace of mind knowing you have an experienced team in your corner working hard to ensure that you get the best value and coverage possible. If you are looking for an expert broker who is committed to providing comprehensive commercial insurance policies tailored to meet your specific needs, call us at 719-471-3671 so we can discuss how our team at Your Insurance Lady, DC Insurers can help protect your business.